By default, we set your domain renewal period for 1 year. If you wish to renew your domain for a longer period you can check the available options within your [client portal] (If you cannot remember your password, there is a [password reset link]).
---
Step 1
Once you have logged into the account, click on the Domains tab and then Renew Domains.
---
Step 2
This page will provide the domains that you can renew and the available renewable periods.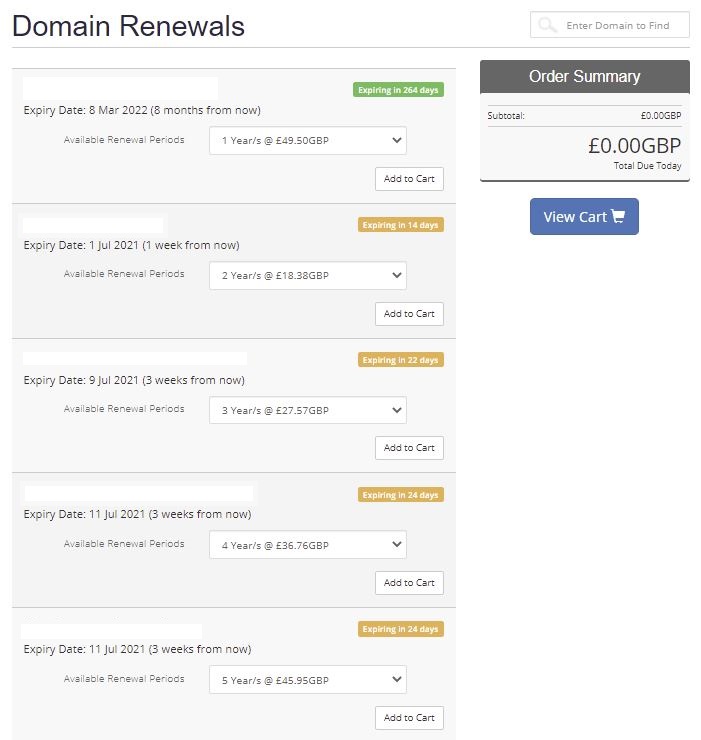 ---
Step 3
Select the required periods and click Add to Cart.
---
Need further assistance?
If you require further assistance please contact the ProStack team and we can help get this resolved for you! [Get in touch today!]
---