To check the renewal status of your domain, please log in to your [client portal] (If you cannot remember your password, there is a [password reset link]).
---
Step 1
Once logged into the account, click on the Domains tab and then My Domains.

---
Step 2
Here, you'll see the "Auto-Renew" status for your domain names.
To enable or disable this option, select the 'active' button (under the Status column) on the domain you wish to update.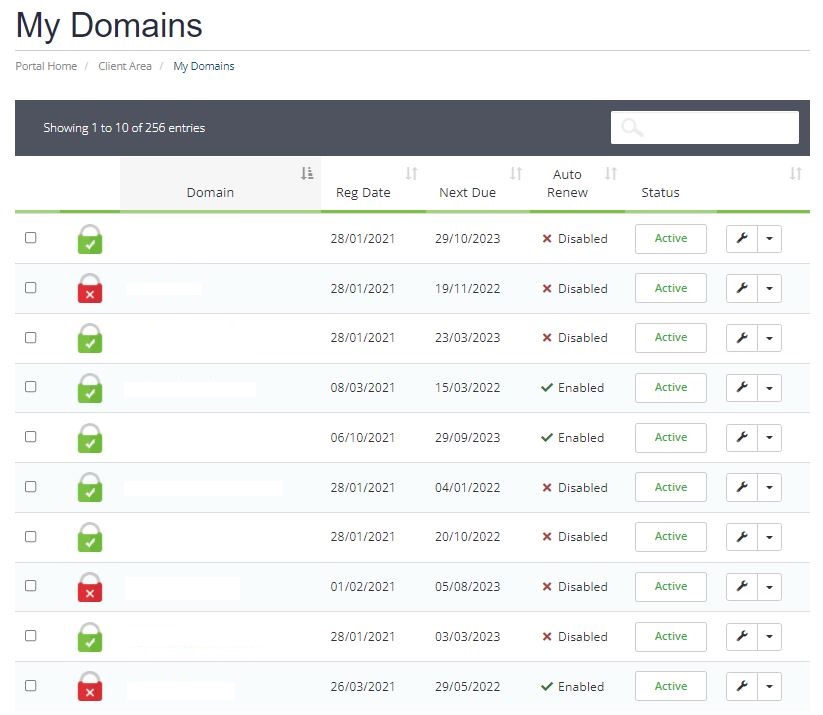 ---
Step 3
Here is the domain overview. Please be aware that if the domain status is set to auto-renew, the domain will only automatically renew if the service is set to be paid via credit/debit card.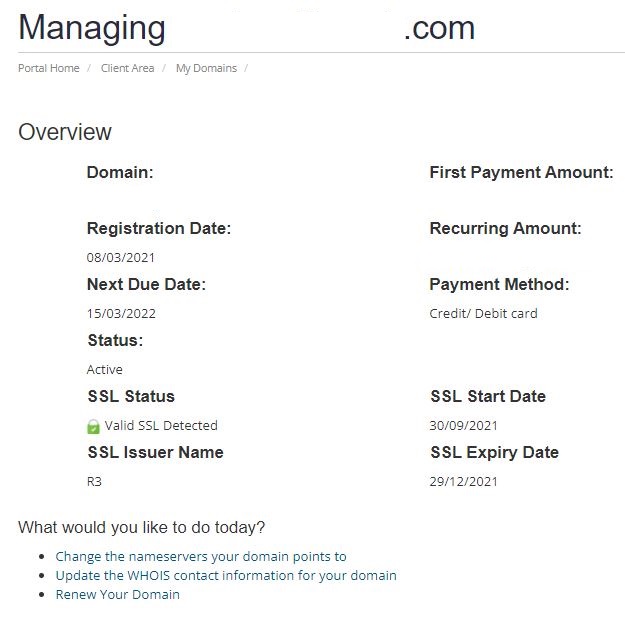 ---
Step 4
On the left-hand side, you will see the Manage section, click on Auto-renew.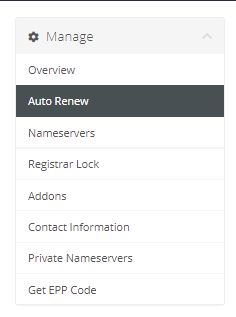 ---
Step 5 a)
Auto-renew is currently enabled. To Disable this click on the Disable Auto Renew button.
The domain will now expire at the end of the current period.
---
Step 5 b)
Auto-renew is currently disabled. To enable this click on the Enable Auto Renew button.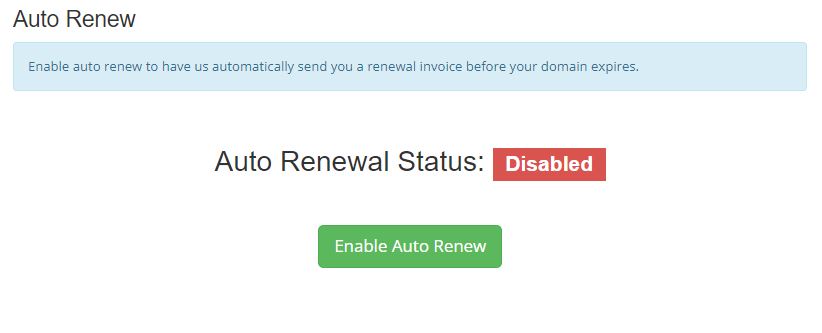 ---
Need further assistance?
If you require further assistance please contact the ProStack team and we can help get this resolved for you! [Get in touch today!]