To transfer any UK domain name (.co.uk, .uk, .org.uk, me.uk) into your ProStack account from another provider, you should first login to your [client portal] (If you cannot remember your password, there is a [password reset link]). 
---
Step 1
Click on the Domains option at the top, and then select Transfer Domains to Us.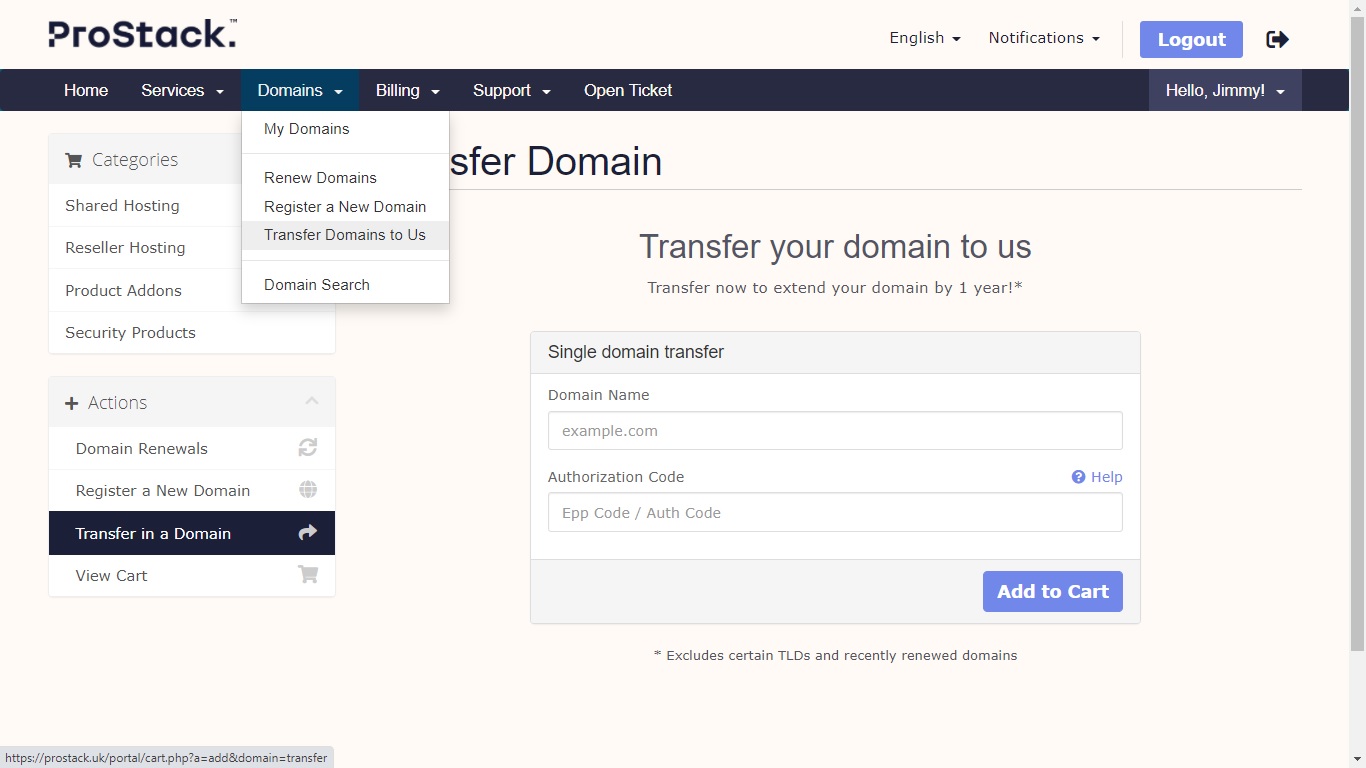 ---
Step 2
Enter the UK domain name you wish to transfer, and leave the  "Authorisation Code" box empty. Then click add to cart.
---
Step 3
On the next page, enter information about the domain registrant.
Please ensure you enter the correct legal entity information.
If your domain is registered to an LTD company, please enter the correct company number.
Leave Company ID number blank if the legal type is not a UK company.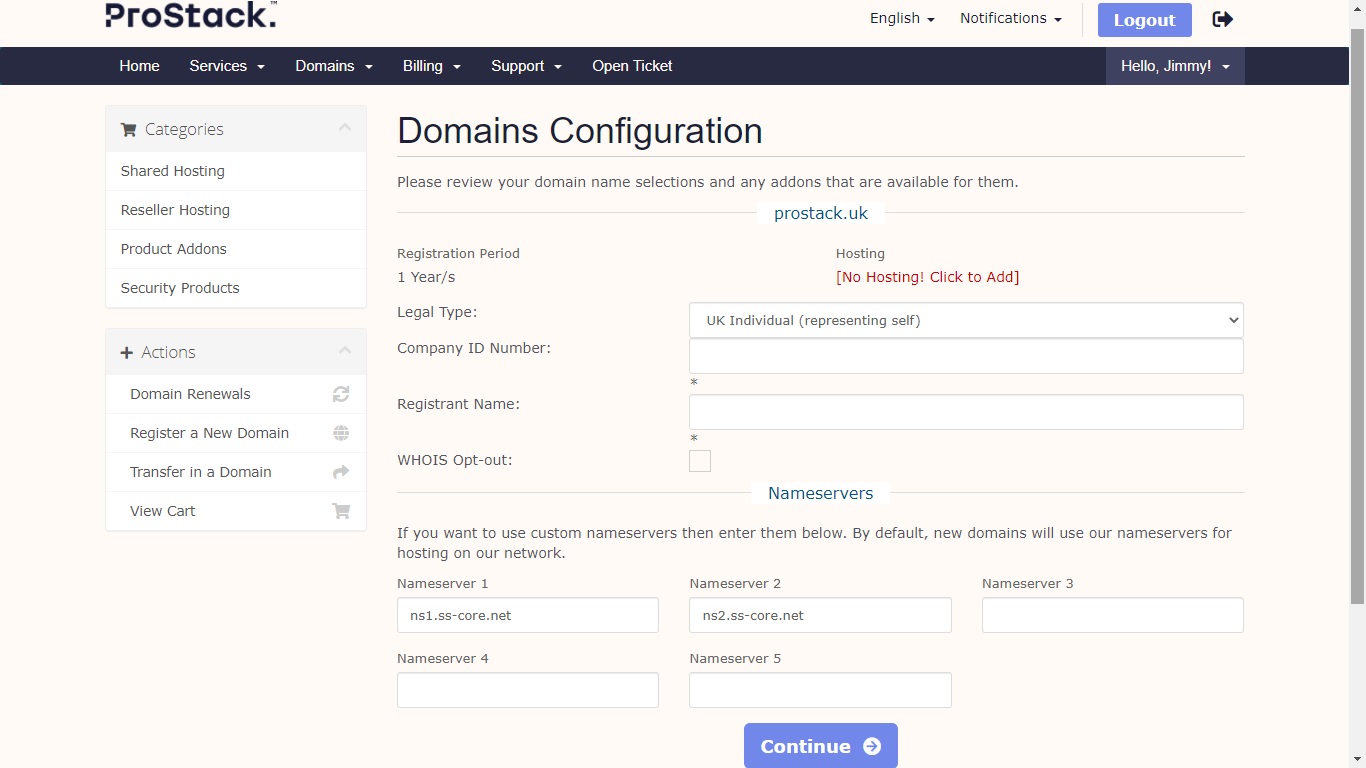 ---
Step 4 (a)
If you wish to continue using existing Nameservers after the transfer completes, please enter these in the Nameservers section. 
---
Step 4 (b)
If you have Shared or Reseller Hosting services with ProStack, you may use Prostack's nameservers for your domain name DNS. These are:
ns1.ss-core.net and ns2.ss-core.net
---
Step 5
Once you've set nameservers, click Continue. You'll then be able to complete the order.
Transfers in for UK domains are free of cost, and you will see this on the confirmation screen.
---
Step 6
Once you've placed the order, you will need to go to the losing registrar and change the IPS TAG on the domain name to PROSTACK.
This will complete the transfer and you'll be able to manage your domain within your Client Portal.
---
Need further assistance?
If you have any questions about how to change the IPS TAG or need further assistance regarding UK domain transfers, please open a support ticket and our team will be happy to guide you! [Get in touch today!]
---