To transfer .COM domains, and most other global domain names from another provider, you first need to ensure the following requirements are met. 
If the domain name has WHOIS privacy enabled, this must be disabled before a domain transfer can be initiated
The registrant contact email address is valid and emails can be received to the address
The domain is "unlocked"
You have the EPP or Transfer code
You will need to make the required changes, and obtain the required information from the existing domain provider.
*Please note: for many domain names, changes made to the registrant information (in items 1 and 2 above) may restrict the domain name and prevent transfer for a period of 60 days). 
Global domains are renewed for 1 further year automatically as part of the transfer. This is a standard and mandatory part of the transfer process between all domain registrars.
---
Step 1
Once you're ready to transfer in a domain name to ProStack, you should log in to your [client portal] (If you cannot remember your password, there is a [password reset link]).
---
Step 2
Click on the Domains option at the top, and then select Transfer Domains to Us.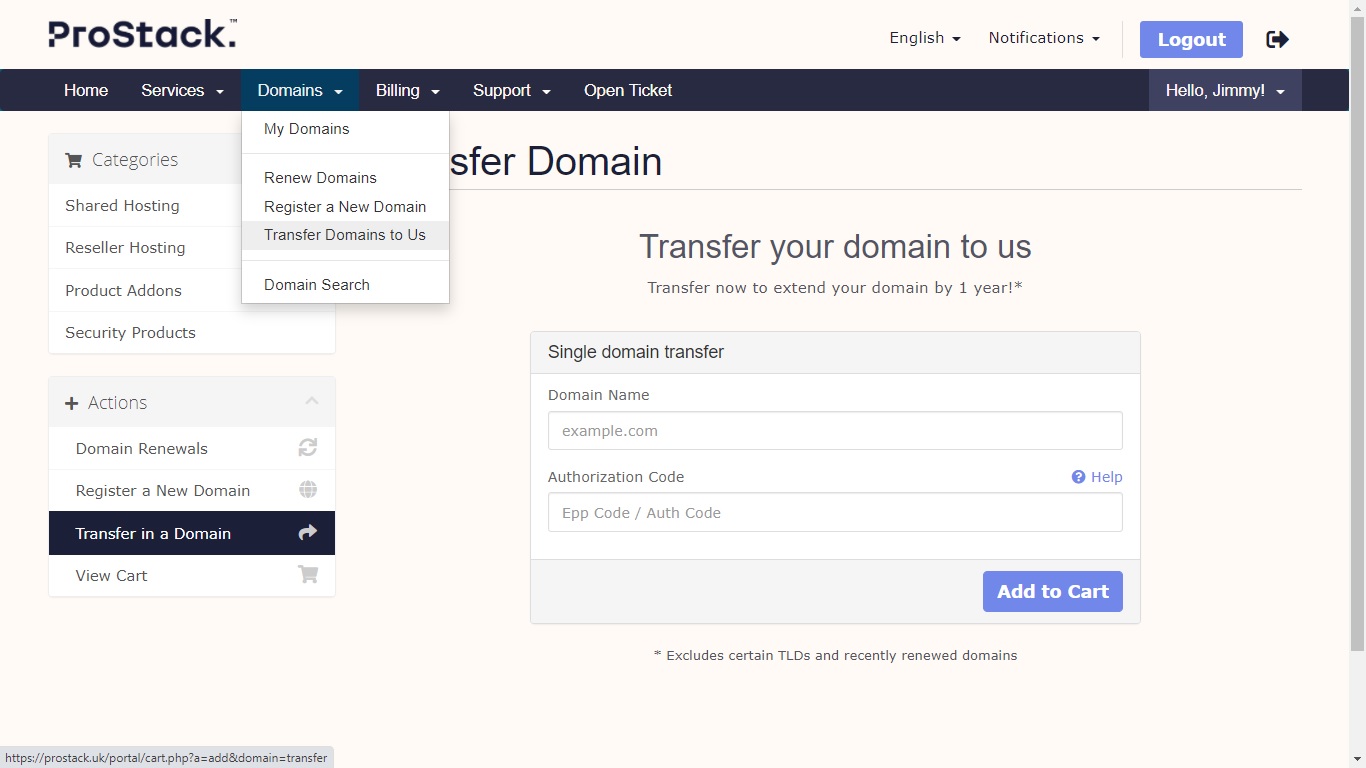 ---
Step 3
Enter the domain name you wish to transfer in, and then put the EPP/Auth Code and click add to cart.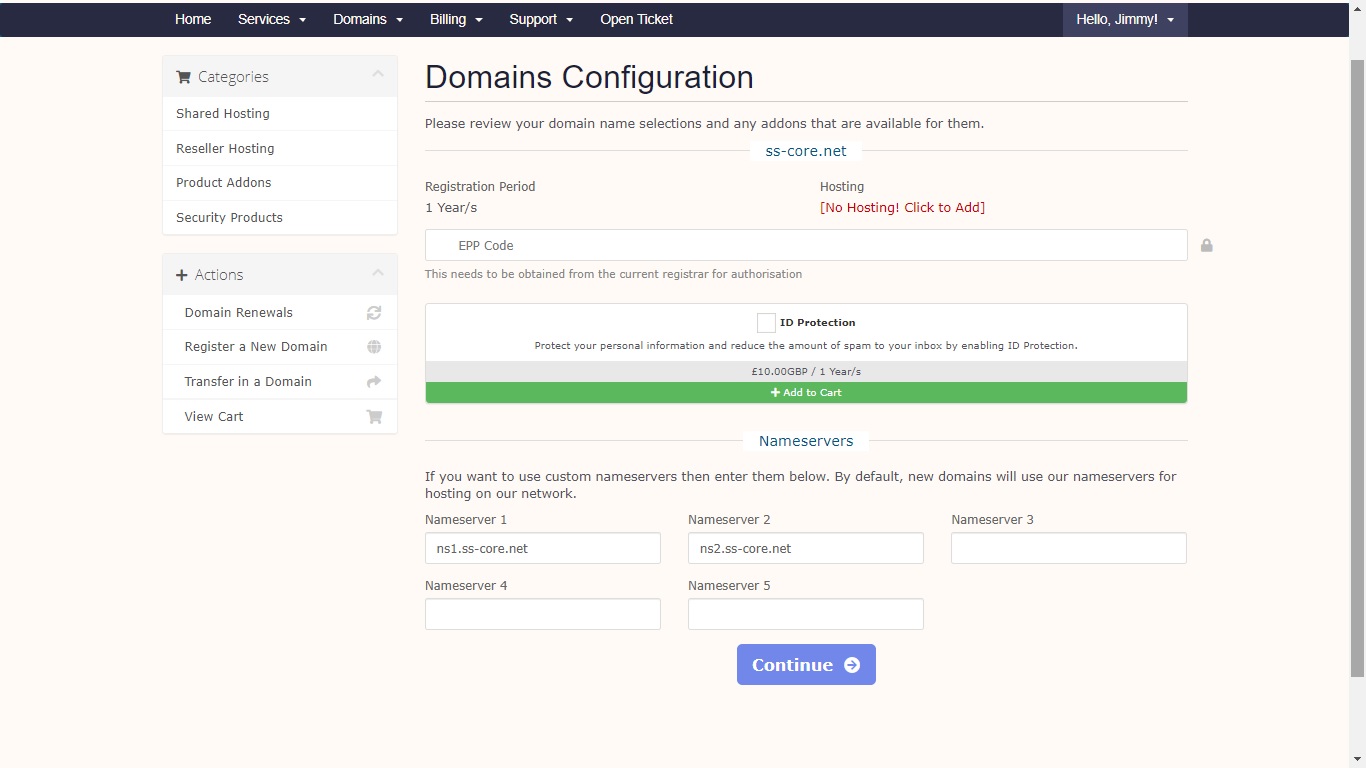 ---
Step 4
On the next page, you can choose to set domain privacy and hide the registrant/tech/admin/billing contact information from public view.
---
Step 5 (a)
If you wish to continue using existing Nameservers after the transfer completes, please enter these in the Nameservers section. 
---
Step 5 (b)
If you have Shared or Reseller Hosting services with Prostack, you may use Prostack's nameservers for your domain name DNS. These are:
ns1.ss-core.net and ns2.ss-core.net
---
Step 6
Once you've set the nameservers you wish to use, click Continue. You'll then be able to complete the order.
---
Need further assistance?
If you have any questions or need further assistance on how to transfer your domain names to Prostack, open a support ticket and our team will be happy to assist. [Get in touch today!]
---