To transfer away a .CO.UK domain name from ProStack, you will need to update the IPS TAG of your new registrar. 
You can do this by logging into your [client portal] (If you cannot remember your password, there is a [password reset link]).
---
Step 1
Once you have logged into the account click on the Domains and then My Domains tab.

---
Step 2
Select the Active button (under the Status column) on the domain you wish to transfer away.

---
Step 3
On the left-hand side, you will see the Manage section, with the option Release Domain.
---
Step 4
Type in the new registrar tag and click on Release Domain. This will automatically push the domain to the new registrar.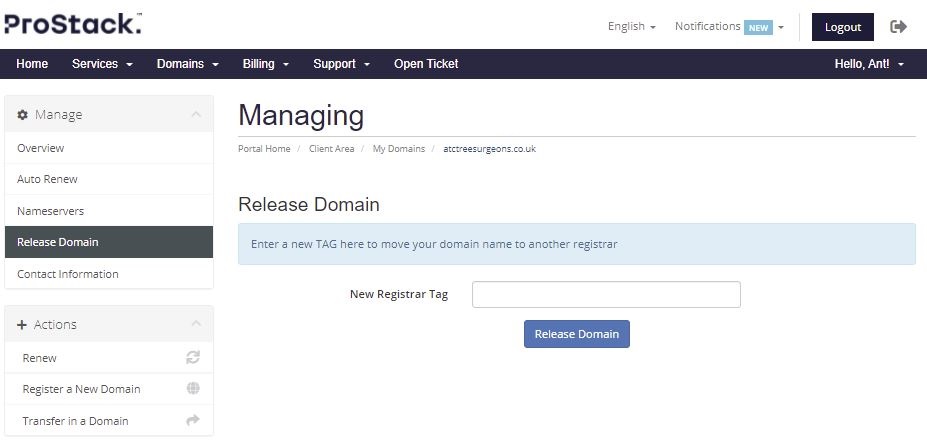 ---
Please note, make sure to add the new tag correctly. Changes cannot be easily reverted, so double-check the spelling and put the tag in CAPITAL letters.
---
Need further assistance?
If you require further assistance please contact the ProStack team and we can help get this resolved for you! [Get in touch today!]
---