Enhance your site's security with Cloudflare
Become a part of a global network that is designed to improve your site's performance, security, and reliability. Sign up to Cloudflare and let us handle the rest. We're here for any technical queries that come your way.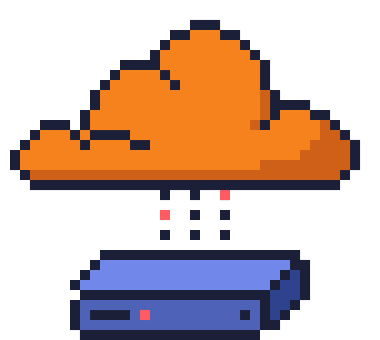 Stay protected with the industry's leading performance and security solution
Provide your sites with a welcome boost in speed, security, and reliability.
Cloudflare caches static content with its extensive global network of datacentres, serving resources from the location closest to the visitor. This improves website loading time and overall user experience.
Cloudflare are leaders in DDoS mitigation, with a number of options to block layer 4 and layer 7 attacks. A comprehensive, regularly-updated WAF also blocks the most common types of malicious requests, including SQL injection and XSS.
For more complex setups, we use Cloudflare's load balancing platform as part of our high-availability solution, ensuring your web applications have no single point of failure.
Implementing Cloudflare involves making a simple DNS nameserver change, making it easy to set up, use and maintain.
Sign up with Cloudflare's free plan, the basics you need to keep your site secure around the clock.
Cloudflare's caching helps reduce the burden on your servers, as well as keeping your bandwidth bill low.
Sounds good? Get in touch
Our experts are ready and waiting to answer any of your questions about your Cloudflare options.
FAQs
How does Cloudflare work and why do I need it?
Cloudflare acts as a shield sitting between your server and your website visitors. When you sign up for a ...
How do I set up a free Cloudflare plan?
You can easily set up a free account directly from their website. Take a look at our guide for further ...
How does ProStack help manage my Cloudflare account?
If you need technical support on any aspect of your Cloudflare account you can add us as a contact. This lets ...
Does Cloudflare affect my Google ranking?
No, having Cloudflare enabled won't affect your SEO. Cloudflare's proxy does not interfere with the connection ...
How does Cloudflare enhance my site security?
Cloudflare stops malicious traffic before it reaches your server with us. Their platform assesses potential ...
We would love to keep in touch.
Join our mailing list today to hear about new products, top tips for smooth sailing hosting and industry news.  We know you've got a busy inbox, so we'll keep the emails to a minimum and only get in touch if we have something important to share!